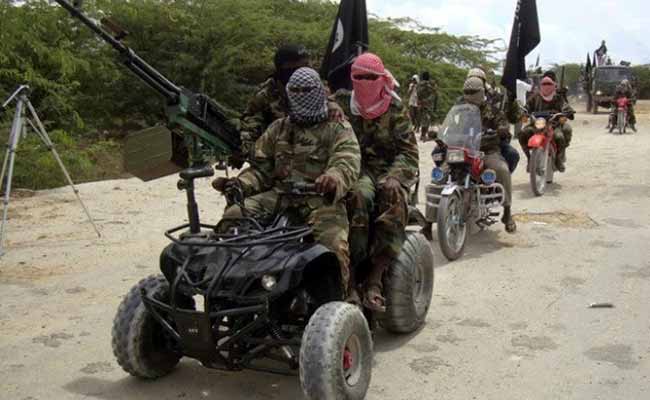 Amina Ali Nkeki, one of the teenagers kidnapped by Boko Haram extremists over two years ago from a boarding school in north-eastern Nigeria, has been found with a baby and reunited with her mother. On April 14, 2014, Boko Haram stormed and firebombed Government Girls Secondary School at Chibok, and seized 276 girls preparing for science exams. Dozens managed to escape in the first hours, but 219 remained captive.
The freed son of a former Pakistani prime minister has described the raid by US and Afghan forces last week, which rescued him three years after he was kidnapped by al-Qaeda operatives. Ali Haider Gillani, son of Yousaf Raza Gillani, was found during a counter-terror operation in eastern Afghanistan three years after he was kidnapped on the outskirts of the Pakistani city of Multan.
After years in captivity, Shahbaz Taseer, the 33-year-old son of the former governor of Punjab, is free at last. After five years, he saw his parents, friends and relatives who kept the faith that he would return.
When men and women are placed in a situation where they no longer have any control over their fate, feel intense fear of physical harm and believe all control is in the hands of their tormentor, a strategy for survival can result that can develop into a psychological response that can include sympathy and support for their captor's plight clinically known as Stockholm Syndrome. These experiences are scary enough to read about and watch, but what are they like to live through? Are these two young men and girl hostages got irrevocably damaged, or can they recover and return to their normal lives? Contrary to what one might expect, not all survivors of terrorism and hostage crises develop mental-health conditions like anxiety, depression, or post-traumatic stress disorder. Many return to normalcy with time, and some may actually fare worse if they go through immediate mental-health interventions. Still, in the short-term, all three of these and other survivors are likely to experience traumatic flashbacks and seek to avoid triggers.
Although the history of kidnapping and hostage-taking is a very long one, it is only relatively recently that there has been a systematic attempt to understand the effects, both long-term and short-term, on individuals and their families. There is evidence to suggest that how best to help those who have been taken hostage is a sensitive and complex matter, and those who deal with such individuals should be as well informed as possible since such events can have long-term adverse consequences.
The taking of hostages has become a particularly popular modus operandi for terrorists who tend to be well-organised and selective in their 'target' hostages, particularly due to their cynical but generally effective use of extensive media coverage. In reality it is usually difficult to identify any single motive, particularly when the event is terrorist-inspired. Ransom is conveniently asked by alleged religious, political and moral ones and is used to fund political and religious activities. Also, some insurgency groups sell hostages on to other groups for their own purposes. Such events are described as 'Economic Extortive Kidnapping' and these have demoralising effects on families, who may lose all faith in supportive agencies and organisations.
Freedom almost always brings a sense of elation and relief. However, adjusting back to the real world after being held hostage can be just as difficult as abruptly leaving it. Upon release, all three kidnapping survivors are faced with transitioning from conditions of isolation and helplessness to sensory overload and freedom. This transition often results in significant adjustment difficulties. All of the above three and hundreds other hostage and kidnap survivors can experience stress reactions. Such reactions to an extremely stressful event are understandable and normal, and these are typical responses and generally decrease after a period of time.
Released hostages, Amina Ali Nkeki, Ali Haider Gillani and Shahbaz Taseer would need time to recover from the physical, mental and emotional difficulties they faced. However, it is important to keep in mind that human beings are highly resilient and can persevere in spite of tragedy. Survivors of captivity may feel lost or have difficulty managing intense reactions and may be reluctant to seek help adjusting to their old life following release. If there are chronic indications of stress, continued feelings of numbness, disturbed sleep, as well as other signs, survivors of captivity might want to consider seeking help from a mental health professional who can help develop an appropriate strategy for moving forward.
The writer is a professor of psychiatry and consultant forensic psychiatrist in the UK. He can be contacted at fawad_shifa@yahoo.com